Instagram is a highly engaged global community with more than 500 million active accounts.  On a daily basis 300 million users are active on the site, and they make 95 million posts and get 4.2 billion likes.  How's that for a serious distribution strategy?
Getting started on Instagram is fairly straightforward.  Simply sign up for an account (e.g., use the same name as your Twitter handle), add a profile photo (e.g., brand logo) and a link to your website, connect your account to Facebook and let your followers know they can follow you there.
#1: Acquaint Yourself With How to Use Instagram for Business
Businesses have been flocking to Instagram in droves. In response, Instagram started theInstagram for Business blog, which offers tips, brand spotlights, API examples and news from Instagram HQ.
#2: Balance Fun Images With Pictures From Your Business
Take advantage of the increased real estate you have with the Instagram web page to tell a story with the images. Have a healthy balance of fun images and business pictures.
#3: Cultivate a Following
Connect your Facebook account
Use relevant, popular hashtags
Engage by following others and liking their photos
Cross-post selected images to your Facebook page with a hashtag that aligns with your campaign or brand image to help people who don't know you're on Instagram to find you there.
#4: Debut Videos
Instagram's recent Video on Instagram has given Twitter's Vine a serious competitor to contend with. Most notably 15-second, filter-enabled, editable video functionality compared to Vine's 6.5 seconds.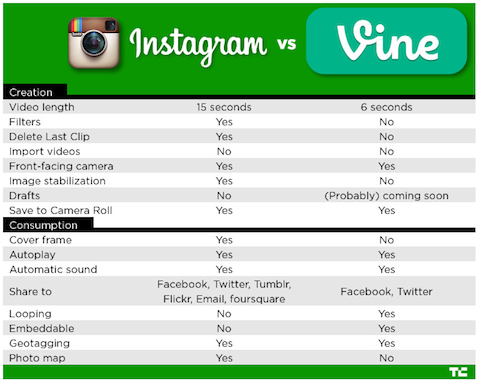 #5: Embed Instagram Video in Your Blog or Website
Last month, Instagram released a new embed feature for its desktop web browser version.  Since you never know who will see your shares on a social networking platform, embed your Instagram video in your blog or website to extend the reach of your content.
#6: Follow Your Followers Back
The people you follow on social networking platforms make all the difference in the world. Curiously, many brands on Instagram (some with very large followings) don't follow back.  To create strategic relationships on Instagram, find the brands and people you enjoy and can learn from in your followers and follow them back.
#7: Generate a Flexible Posting Plan
You don't need to post on Instagram every day. The 'feed speed' on Instagram is still mostly laid back. If you start posting a lot, you might saturate your followers' feeds, and you don't want to force yourself into the noise too often. Decide what you have ready to post and create a schedule to help you remember what to post when and to track what is working once you get going.
#8: Harness the Power of Apps
Put together a list of 20 apps that will enhance your photo-sharing experiences. There are apps that let users print images, search tags and keywords, subscribe to Instagram profiles via email, download all Instagram photos in a single archive folder, plus many more.  Use these apps to make Instagram a significant part of your social media marketing strategy.
#9: Inspire Potential Customers
Post photos that are relevant to your brand and potential customers.  Whole Foods Market posts representative photos to promote healthy, wholesome food products, store events, sustainability and their active community of customers and employees.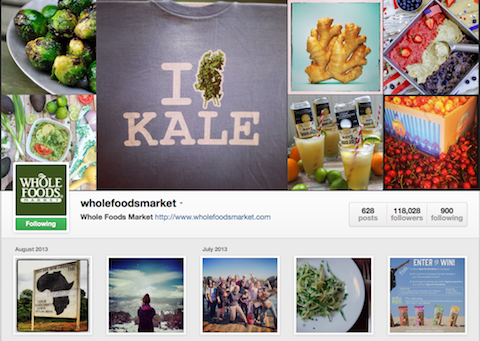 #10: Leverage Photo Contests on Instagram With Facebook
Businesses can host photo contests on Instagram using hashtags to organize submissions and an RSS feed to follow along with new photos as they're added.  Samsung Camera used the hashtag #LiveInTheMoment to successfully promote their Instagram photo contest on their Facebook page.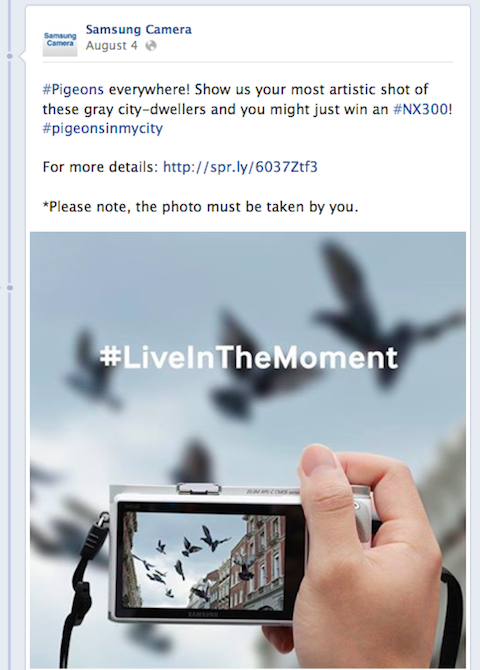 These are just a few tips on how you can use Instagram to create a presence for your business. Check them out and see what works best to enhance your brand.  Contact Booyah Interactive for additional strategies to boost with Instagram.